Jurassic World: Dominion Dominates Fandom Wikis - The Loop
Play Sound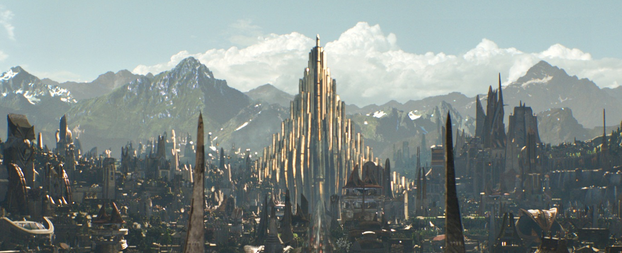 Asgard is a small Nordic country with a waning constitutional monarchy. In recent decades they increased their tourism industry, causing a major boom in the economy. The heart of Asgard is a shining city that's practically a 24/7 Rennefaire. Resorts throughout the kingdom cater to skiing, hunting, camping, and theme parks. Depending on the storyteller, Odin and his six children are either named after old gods, or rumored to be descendants of myth.

Time Zone: EST + 6

Holidays/Celebrations:
Queen Frigga's Birthday (Feb 2)
Ostara (Spring Equinox - Mar 20)
Midsummer (Summer Solstice - June 21)
Freyfest (July 31 - Aug 1)
Prince Thor's Birthday (Aug 10)
King Odin's Birthday (Sep 3)
Falfest (Autumnal Equinox - Sep 23)
Winternights (October 31)
Feast of the Einherjar (Nov 11)
Prince Loki's Birthday (Nov 21)
Midwinter/Longest Night (Winter Solstice - Dec 21/22)
Jol (Dec 10 - Jan 1)

Royal Family
Odin (King) and Frigga (Queen)
Hela, Tyr, Vidar, Balder (Children of Odin and his first wife, Queen Grydur [Deceased])
Thor and Loki (Children of Odin and Frigga)

Legal Drinking Age: There is no law or regulation that prohibits minors from consuming alcohol. Purchase age varies: Age 16 for purchase of beers, wines, ciders, and fermented beverages with less than 22% ABV. Age 18 for all other distilled beverages.

Location: A Nordic country in the same region as Denmark, Finland, Iceland, Norway, and Sweden.

Official languages: Asgardian (Derived from old Norse) and English.

Education: Required: Elementary school (ages 6–13), lower secondary school (13–16). Optional: Upper secondary school (ages 16–19), higher Education (Universities, etc.) While options for higher education are limited in Asgard, elementary and secondary education programs are well ranked. Due to commercialism and the huge tourism industry multilingualism is very common and encouraged starting in elementary education.